Merrill Gardens at Rockridge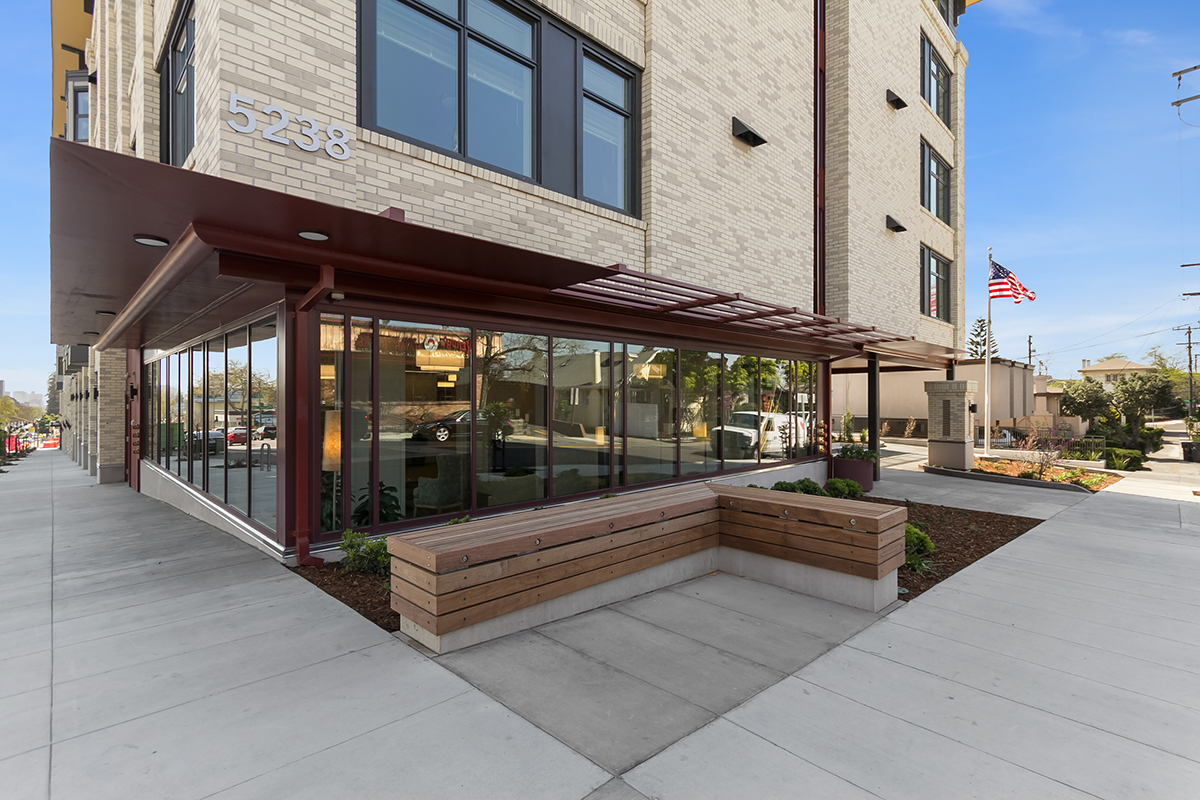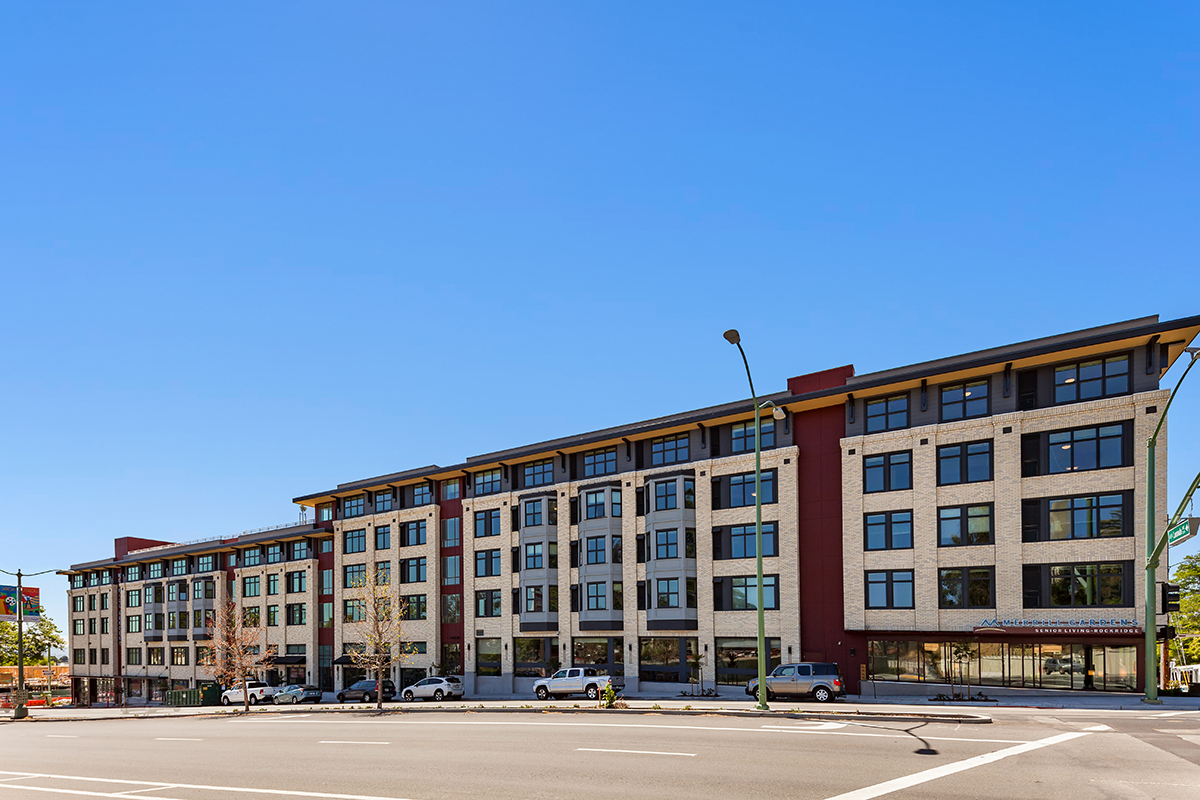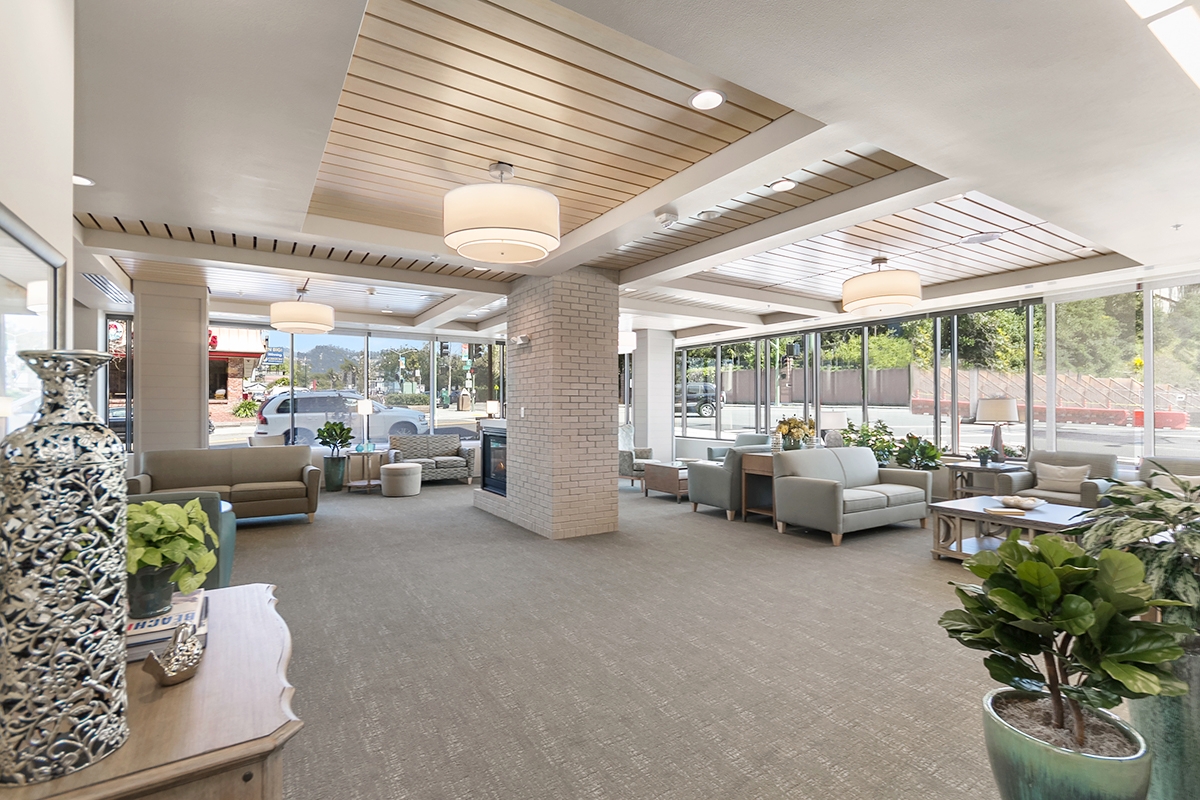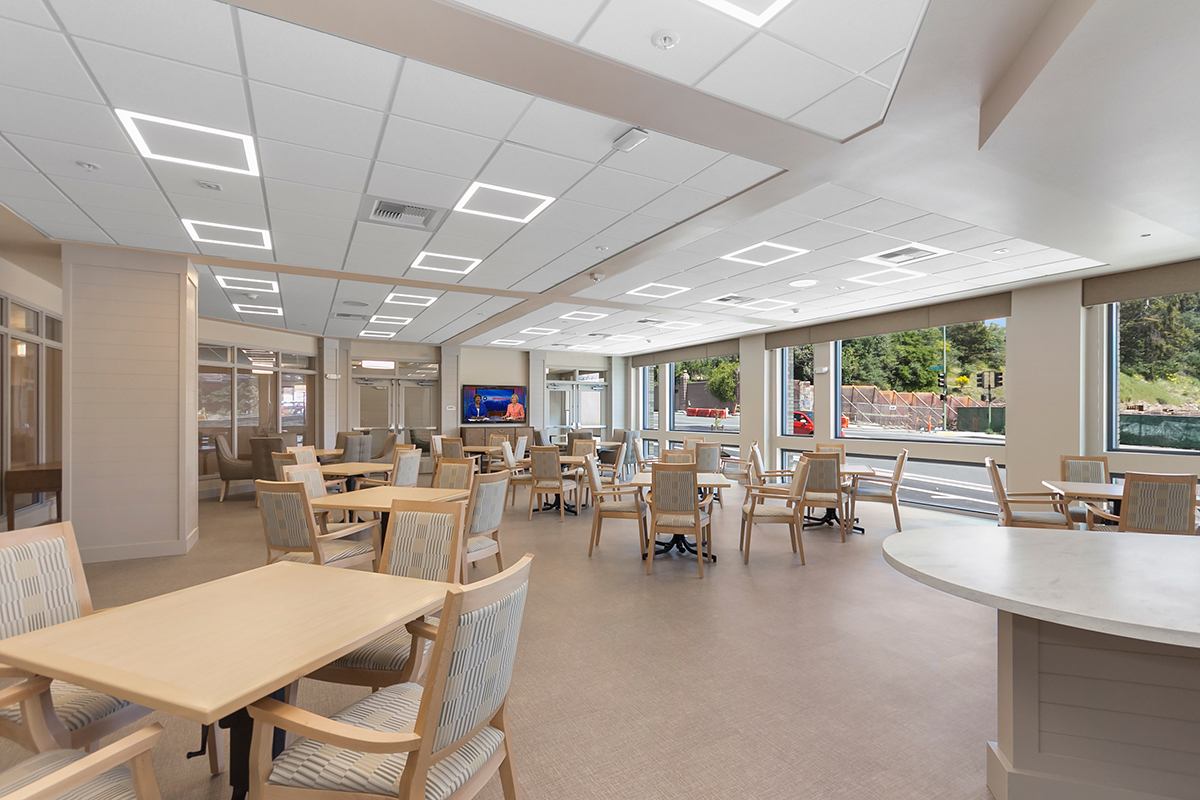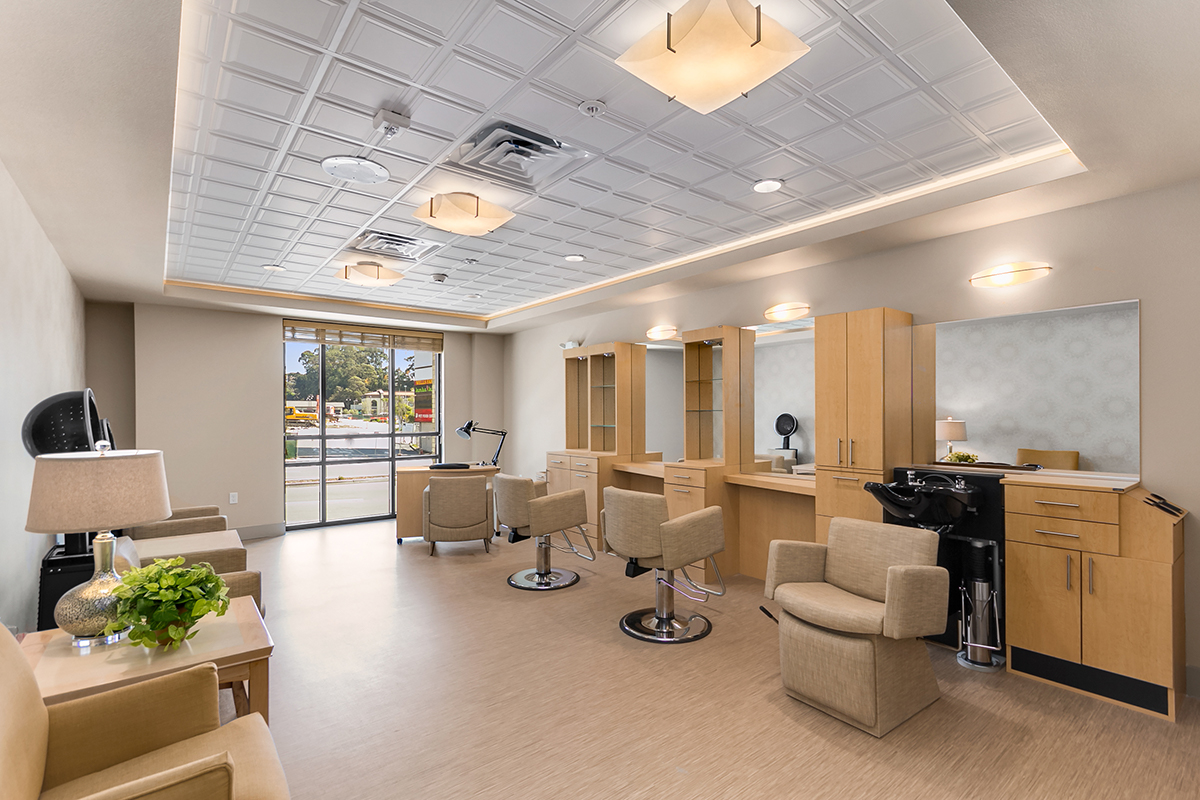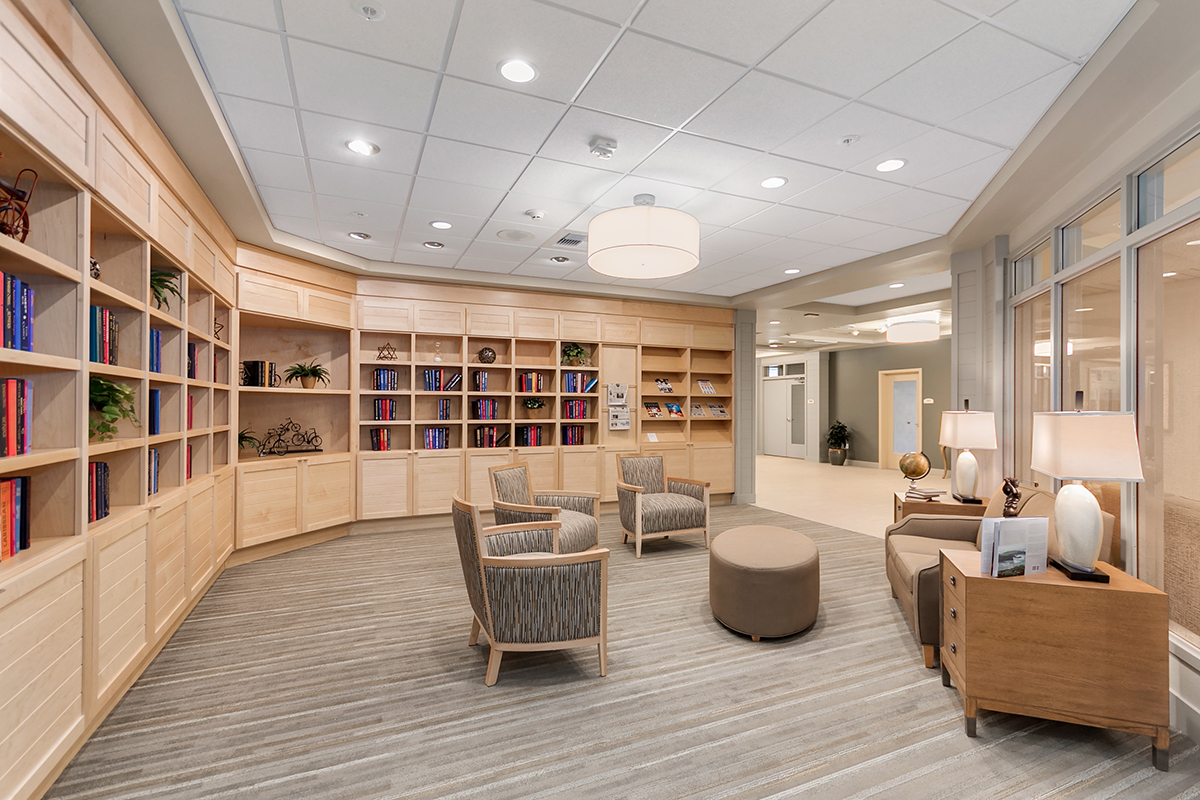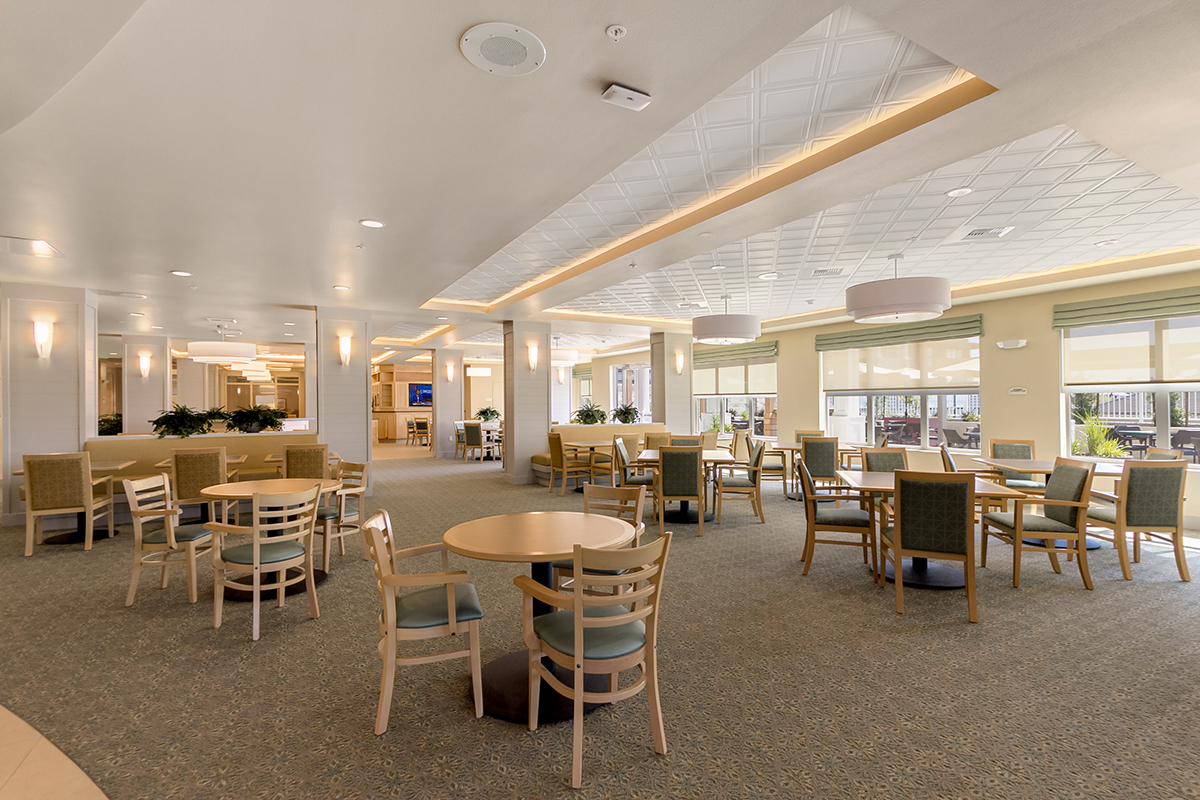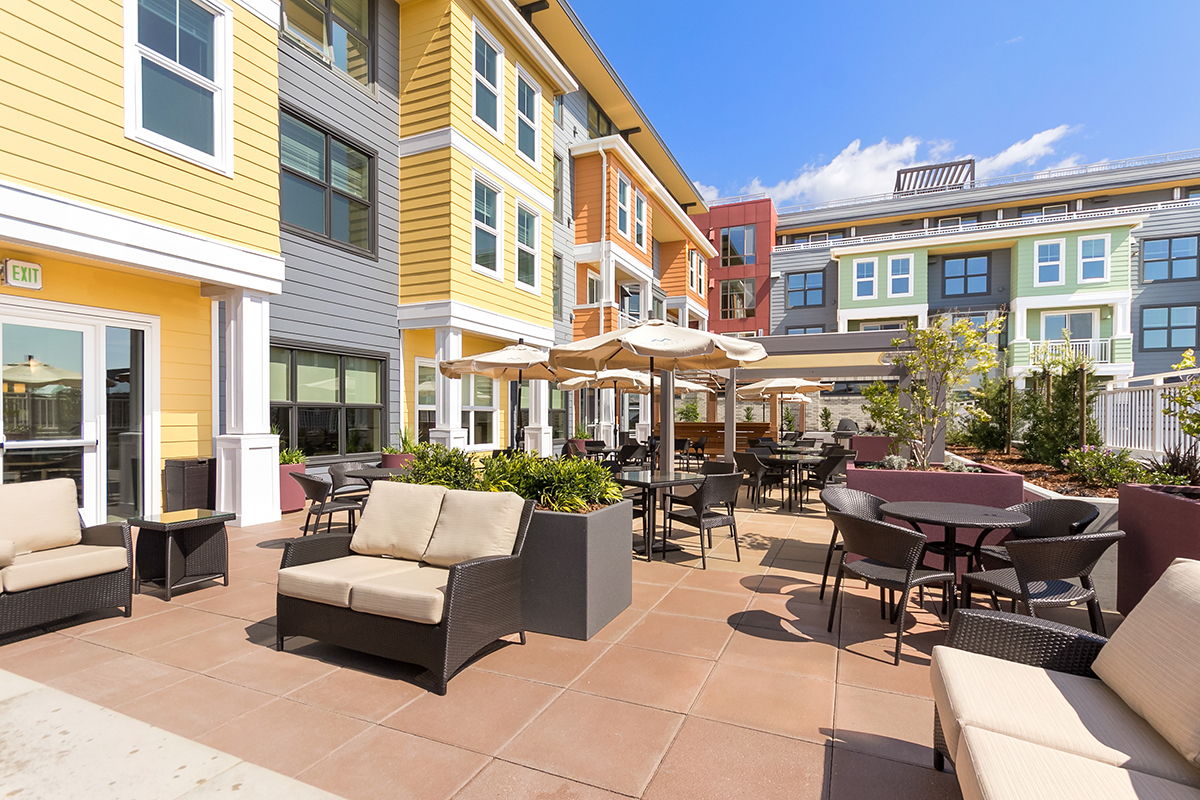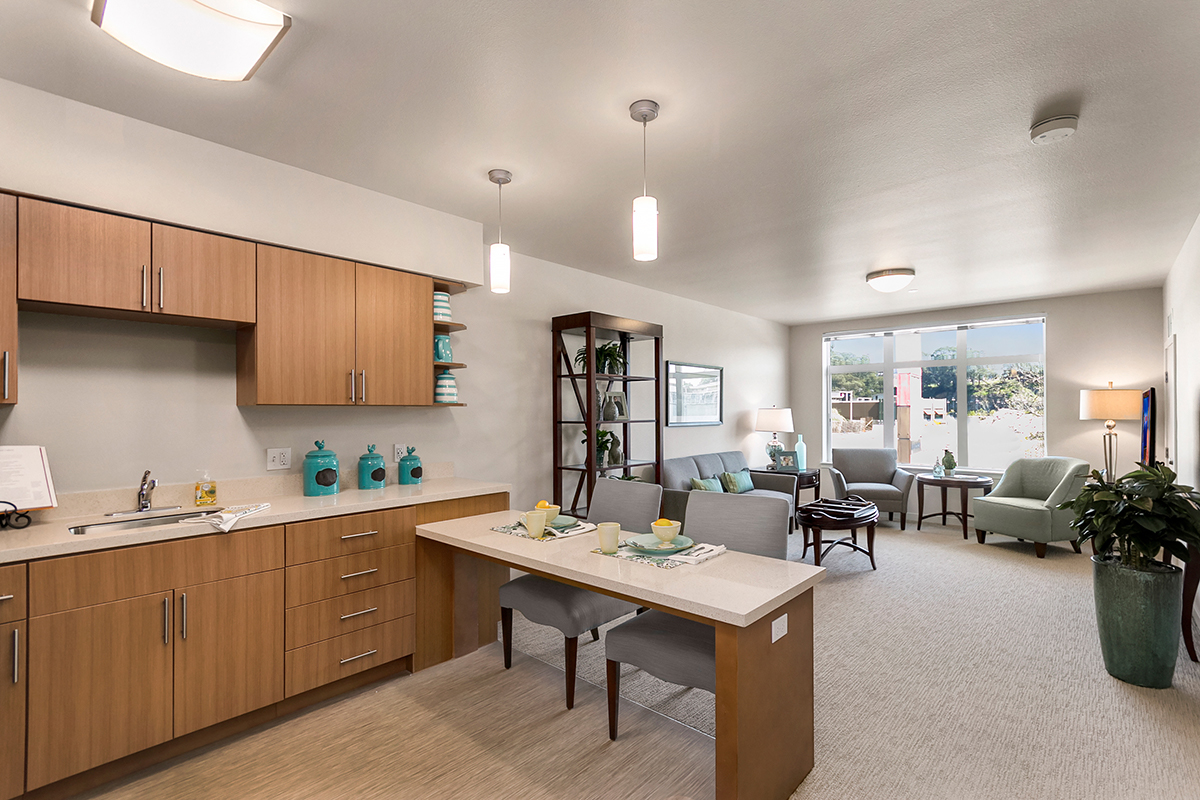 The tale of two elevations.
Location: Oakland, California | Units: 127 | Total sf: 170,860 | Retail sf: 7,214

Located at the hub of five major arterials, this 6-story mixed-use senior housing development strikes a balance between urban and residential — The design takes regional inspiration of the two opposing facades. The east facade reflects a mix of architectural elements from UC Berkeley and traditional downtown apartments, while the west facade takes cues from the local Temescal eclectic flavor. Similarly the massing of the east elevation has a strong urban edge while the west elevation erodes into the surrounding neighborhood. Multiple outdoor courtyards and roof decks with views to the bay and downtown San Francisco.
Awards